Featured Products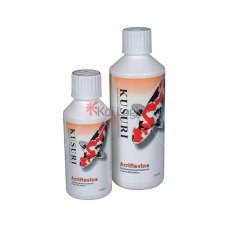 Kusuri Acriflavin
Koi Pond Medication - Kusuri AcriflavinThis medication is a liquid preparation, used as a general anti-bacterial, also useful for the treatment of external fungal infections.Acriflavine is also reported to help in the reduction of minor viral infections. It can be used safely in salted ponds. Acriflavine can be also be used as a bath treatment. Dosage:10mls to 100 gallons. The normal course is 3 treatments...
from £10.99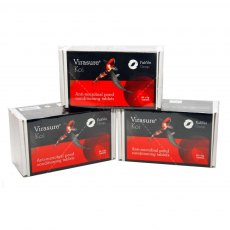 Virasure Koi Tablets
Virasure® Koi Tablets Virasure® Koi is a powerful anti-microbial agent for use in koi ponds with proven activity against a variety of fish pathogens. Used as a water conditioner or disinfectant it is an invaluable tool in the effective control of fish microbes. Key benefits: - Simple to use - Environmentally safe - 1 tablet per 5000 litres (recommended dosage per week) - Long acting - Virasure®...
from £37.99
---
---
---
---
---
---
---
---
---
---
---
---
---