---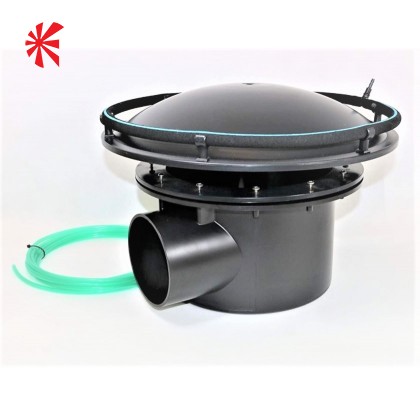 Bottom Drain with Ring Aerator
Bottom Drain with Ring Aerator for Koi Ponds The bottom drain is suitable for gravity fed filter systems incorporates a removable dome with a large integral surface mounted circular ring air diffuser Supplied complete with 10 metres of air tube. Specifications, available in two sizes. 50mm for use on holding tanks, quarantine tanks, not suited for ponds 110mm ideal for use...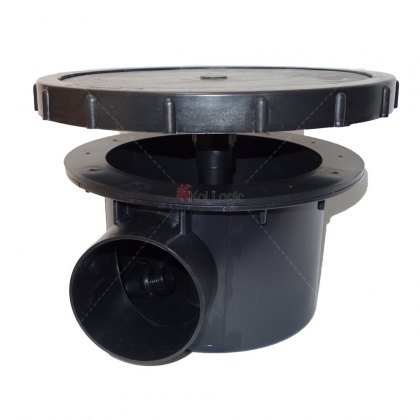 Aerated Bottom Drain 110mm
AquaForte Aerated Bottom Drain with Sump 110mm for Koi Ponds This heavy duty bottom drain from AquaForte has a very high quality rubber membrane dome. Diameter of the dome is 38 cm (air membrane Ø34cm). Recommended air flow is ± 20 ltr per metre water depth. The stalk/pipe that holds the dome in place is longer than required and needs to be cut down to suit the size of...