---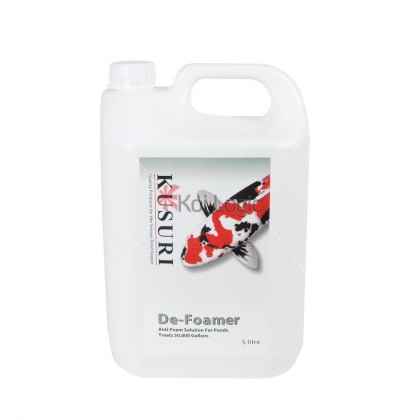 Kusuri Defoamer
Kusuri DefoamerAnti foam for ponds and water features.Defoamer can be used to disperse foam accumulation on the surface of pond water.Add 100ml to 1000 gallons of pond water.Pour on to surface and foam should clear within 1 hour.NoteCan be used daily if required.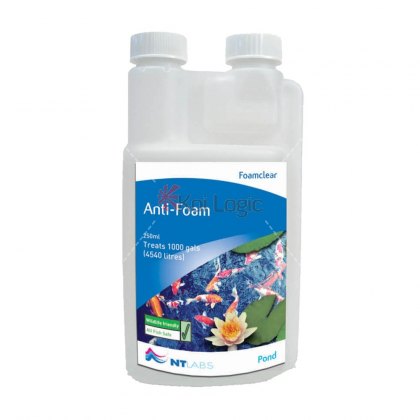 NT Labs - Foamclear - Anti-foam
NT Labs Pond Aid FoamclearFoamclear is designed to breakdown the froth in garden ponds, created by an excessive build up of protein in the pond water. The more protein that is present the larger the amount of foam. Foamclear will breakdown the froth, allowing carbon dioxide to escape from the water and helping to maintain the correct pH.Foamclear is non toxic, harmless to plants, harmless to all fish...