---
NT Labs Koi Care - Argusol
NT Labs Koi Care - Argusol Treats: Fish lice (Argulus), anchor worm (Lernaea) and other crustacean parasites. When to use? When fish have large external parasites, Argusol is an easy-to-use suspension of diflubenzuron, a powerful anti- crustacean medication. How to use? Test your water quality using NT Labs Test Kits. Shake the bottle well before use. Mix the...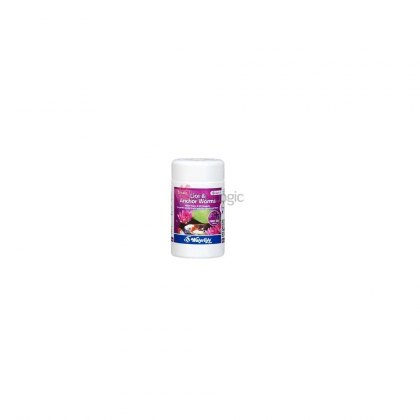 Parazin P - Lice & Anchor Worm
Fish Lice, Anchor Worm, Gill Maggots, and Water Tigers are just some of the horrific parasites / predators, which can attack fish in garden ponds at any time, and are almost invisible to the naked eye. New one-shot Parazin P destroys these and other insect and crustacean pests in garden ponds. This is a unique and revolutionary product and is only available from Waterlife. 80 tablets treats up to...