---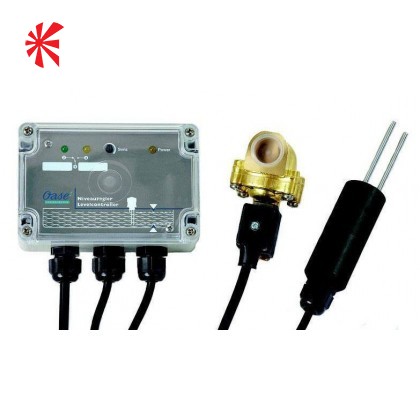 Oase Proficlear Guard Auto Top Up System
Oase Proficlear Guard - Automatic Pond Top Up Refill System The ProfiClear Guard from Oase provides an electronically controlled, automatic water top-up system to maintain a stable water level in ponds, decorative fountains and water features. The system will automatically replenish water lost due to evaporation keeping the pond or water feature looking their best and functioning at the optimum...
PRO Line Automatic TopUp System
PRO Line Automatic TopUp System The PRO Line auto top-up is connected to the mains water supply and lets water into the pond when the desired water level drops. Simply set the level sensor at your desired water level, connect the water supply to the control box, using the flow indicator. With the PRO-line auto top-up it is possible to create a fully automated system. NEW Pro-Line Electronic...