---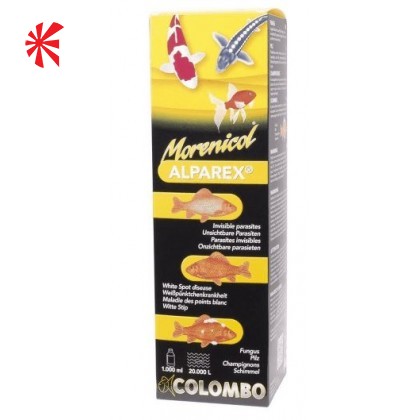 Colombo Alparex
Colombo Alparex Colombo Alparex is a great pond treatment for parasites such as Trichodina, Chilodinella and Whitespot. Alparex is also good at battling fungal infections. Colombo Alparex Anti Parasite treats invisible Parasites - which cause grey skin disease such as Ichtyobodo, Chilodinella and Trichodina. These presence of these parasites can on be determined with a microscope. Symptoms...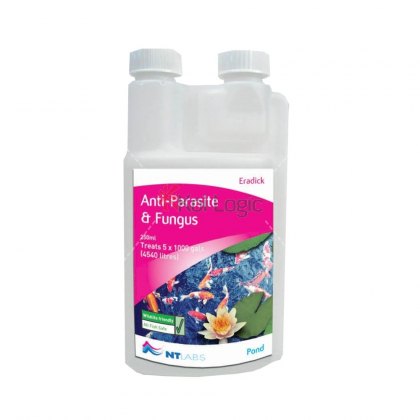 NT Labs - Eradick - Anti-Parasite & Fungus
NT Labs - Pond Aid Eradick - Anti Parasite & FungusPond water control of parasites such as White Spot, Trichodina, Costia and Fungus on fish.Use daily over 5 consecutive days as a full course of treatment. Dosage250 ml treats 5 x 4546 litres (5 x 1000 gallons)
---
NT Labs Koi Care - Malachite
NT Labs Koi Care - Malachite Treats: Fungus caused by Saprolegnia. When to use? When fish have white growths on the body, head or fins, which may contain some green or brown discolouration. Malachite can be used in conjunction with Formaldehyde to treat fungal infections more effectively. How to use? Test your water quality using NT Labs Test Kits. Mix the...