---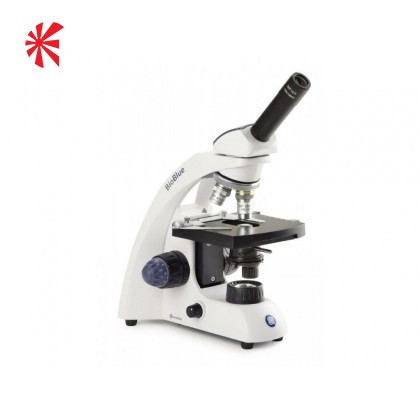 Novex Bio Blue Mono Microscope
NOVEX BIO BLUE MONO BioBlue monocular microscope SMP 4/10/S40x objectives with mechanical stage and 1W LED cordless illumination 302,00 Secured DIN WF 10x/18 mm eyepiece with pointer Monocular head, 45'° inclined, 360'° rotatable Reversed quadruple revolving nosepiece on ball-bearings Semi plan 4x, 10x, S40x objectives All optics are anti-fungus treated and anti-reflection...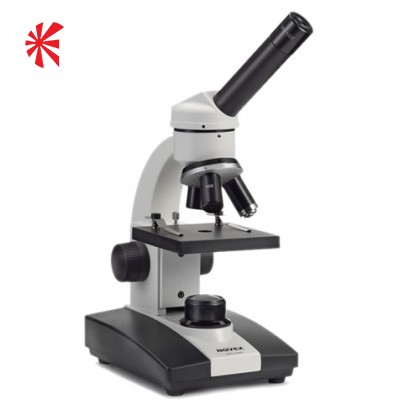 Novex L.E.D Junior Microscope 81.500
Novex L.E.D Junior Microscope 81.500 The Novex LED Junior microscopes stand for quality and reliability. Much attention has been given to the mechanical and optical components. The Novex LED Junior microscope is very well priced despite the usage of high quality materials and is perfect for entry level. Head - Monocular rotatable tube 130mm Eyepiece - With locked in WF 10x eyepiece...