---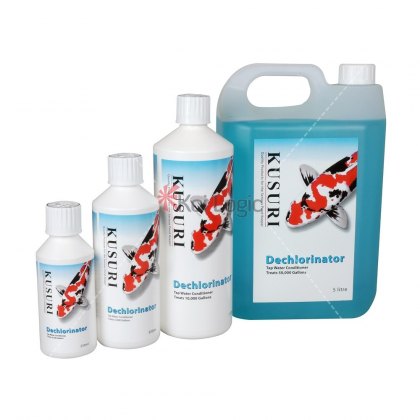 Kusuri Dechlorinator
Kusuri DechlorinatorKusuri Dechlorinator works almost instantly, removing Chlorine, Chloramines and heavy metals from mains public water sources.Dosage10ml per 100 gallons of new water and can be used at any temperature.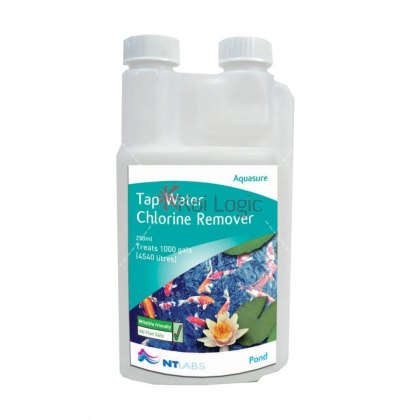 NT Labs - Aquasure - Tap Water Chlorine Remover
NT Labs Pond Aid AquasureTap water can contain a variety of chemicals which may be harmful to fish if added to a pond. The most important of these is chlorine which is added to the supply after work has been done on the distribution pipes. Chlorine reacts with nitrogen in the water to form chloramines which is much longer laster lasting and can reach further away from the point chlorine was added....
---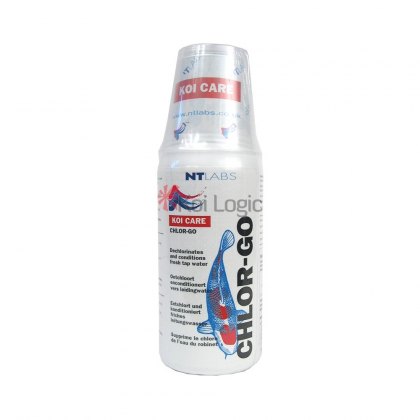 NT Labs - Chlor-Go
NT Labs - Koi Care Chlor-GoChlor-Go rapidly removes chlorine, chloramine and heavy metals such as zinc, copper and lead from tap water allowing fresh tap water to be added directly to the pond without putting fish in any danger from these potentially toxic substances.Chlor-Go has a calming effect on fish being transported, it should always be used in transportation bags and isolation tanks regardless...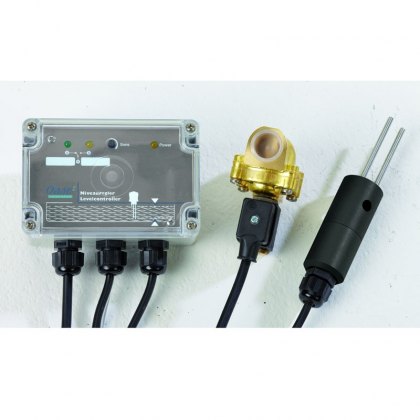 Oase ProfiClear Guard-Auto Top Up System
Oase ProfiClear Guard - Automatic Pond Top Up System Product characteristics at a glance Equates fluctuations of the water-level optimal Undisturbed gathering of the level thanks to conductive sensor Complete set inclusive ½" solenoid valve