---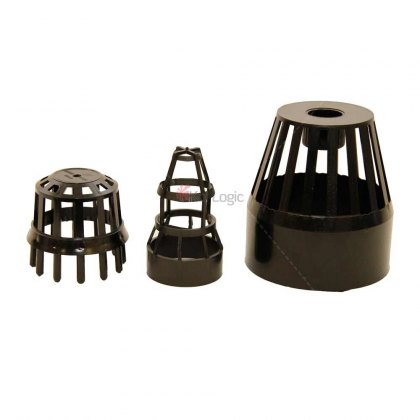 Heavy Duty Solvent Weld - Filter Cages
Heavy Duty Solvent Weld- Filter Cages Filter cage to prevent fish or filter media entering pipes. 40mm / 50mm cage 82mm cage fits into pipe 110mm cage fits over pipe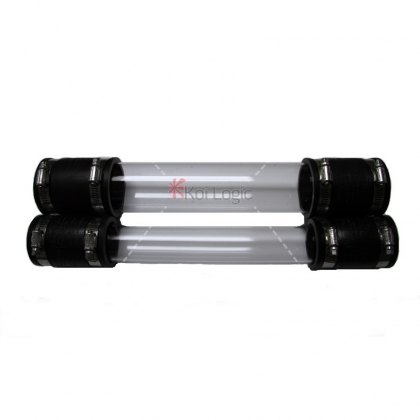 Sight Glass with 2 Flexi Rubber Connectors
Sight Glass with Flexi Rubber Connectors These are ideal for fitting in to a waste line so you can see the dirty water pass by the sight glass, when the water runs clear its time to shut the waste valve. Note These sight glasses have been sized specifically for use with flexi rubber fittings for ease of cleaning.

---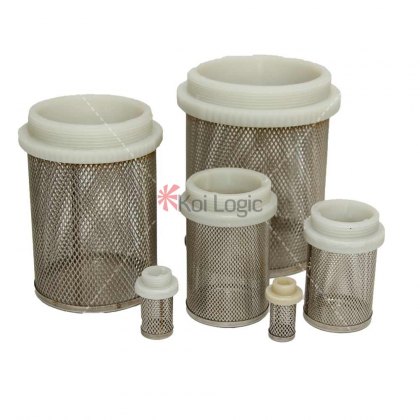 Strainer - Stainless Steel - Male Thread
Strainer - Stainless Steel (Male Thread) These Stainless Steel Filter cages are ideal for K1/Bio Cell conversions.Customers use them in block built filters as a straining method between transfer ports vortex's etc.Ideal for use with the brass non return valves as a strainer when the valve is used as a "foot Valve" for a pump.NoteThe picture shows the strainer in use with a brass non return valve, the...