Proline 3 kw Titanium Heater With Proline Digital Thermostat
Product Description
3KW PRO Line Pond Heater with Pro Line Digital Stat
These are the new titanium element systems and not the older stainless steel model
Ideal for the following applications:
Koi Ponds up to 3000 gallons
Quarantine and grow on tanks
Salt water use
Tropical use
Features:
Outstanding resistance to fatigue and erosion
Low density
Excellent strength
Super corrosion resistance
Considered to be physiologically inert
Accurate to + or – 0.5°c
Internal relay that allows the thermostat to be used on a wide range of applications including gas and oil boilers as well as electric heaters.
1kw model is suitable for use on a 13amp mains supply
Options:
These new Pro-line heaters offer ultimate flexibility in that the heaters and thermostats can be used independently.
Should either unit fail, they can therefore be replaced individually and systems can be upgraded from 1kw to 2kw to 3kw using the same thermostat.
Benefits of Heating a Koi Pond
When koi and garden ponds are covered over with ice, the harmful gasses from decaying plants, algae and fish waste cannot dissipate or gas off in to the atmosphere which in turn can pollute the water itself.
Heating a koi or garden pond helps greatly to reduce stress on your livestock.
Providing heat will assist with the immune system of a koi, The immune system of a Koi starts to work well at 17°c and above, so any extra help is a massive benefit to the koi.
The nitrification cycle of your biological filtration system will continue and filter start-up in the spring will be avoided.
You can continue the feeding of your Koi on a good quality summer food, high in proteins, to maintain good koi nutrition.
Delivery
Courier Delivery: Next Working Day Service (for in stock items)
Courier Delivery Saturday Delivery Service
Royal Mail - First & Second class: 1-3 Working Day Service

If a product is deemed to be fragile/bulky or heavy, surcharges may be added to your delivery charges at checkout.
An item will be noted as In stock when you select the product and size you require. Available items are usually in stock that day or within 1-2 working days, with the exception of some bulkier or high value items.
All delivery service times apply to stock items ordered before 1pm
Collect in Store
This item is available for collection.
Home Delivery
UK mainland delivery from FREE
Loyalty Scheme
Earn up to 496 loyalty points with this product.
People who bought this also bought...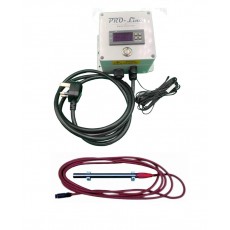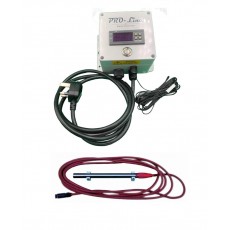 ---