Oase BioTec ScreenMatic² 60000
Product Description
Oase BioTec ScreenMatic² 60000
The Oase BioTec ScreenMatic² 60000 is a compact, low maintenance flow-through pond filter providing mechanical and biological filtration; creating crystal clear water quality in ornamental, Goldfish and Koi ponds alike. The Biotec Screenmatic² is a follow on from one of the most advanced and well sold filters in the Oase Biotec family. The ScreenMatic² filter is a combination of all the well known features of its predecessor as well as enhanced benefits that have been introduced to make this filter more efficient and even easier to operate then ever before.
Water enters the Oase BioTec filter via a flow spreader which optimally distributes the water onto a 300 micron fabric belt designed to screen out any large debris. Once the screen becomes sufficiently soiled the intelligent sensor engages the automated cleaning cycle which transfers the accumulated waste into the sludge collection basket for periodic emptying. The Oase ScreenMatic's new control display also allows on the spot cleaning cycles at the press of a button. The automatic cleaning cycles can be adjusted to increase or decrease cleaning intervals dependent on the level of debris detected on the belt. Oase have included a handy cleaning brush to help keep the fabric screen free of entrapped dirt.
Once the pre-filtered water has passed through the ScreenMatic sieve it drops into the foam filter stage. The large surface area filter sponges vary in grade and provide both mechanical and biological filtration, removing any remaining debris from the water. You can easily clean the filter foams directly in the filter, without removal thanks to the compression handle. Simply use the handle to push down and compress the foams to release any build up of organic waste which can then be drained from the filter via the sludge drain. Lastly the water passes through zeolite media cartridges which absorb any remaining unwanted ammonia before the water returns back to the pond.
Features:
Highly effective flow-through filter for ponds up to 60 m³
Significant improvements relative to the previous model
Continuous belt filter at an affordable price
Long service life thanks to automatic coarse debris extraction via belt filter
Significantly less maintenance is required, thanks to coarse debris extraction
Automatic self cleaning of the ScreenMatic sieve
Sludge drain with slide valve for removing debris from the filter system
Easily clean filter sponges directly in the filter, without removal
Possible direct connection for Bitron C and Eco UVC clarifiers
Different filter materials for optimal filter biology
New improvements relative to the predecessor model:
Double-sealed motor for an extended service life
Adjustable automatic cleaning, depending on the degree of pollution
New Control display includes LED function check
Optimal flow distribution with clogging thanks to flow spreader
Sludge basket with greater volume and simplified handling
Rubberised separating lip for outstanding separation result
Reinforced strap material for an extended service life
Lids of models 40,000, 60,000 & 90,000 with storm-safe fastening clips
Free brush for occasional cleaning of the belt filter
Manual belt run now possible via button
New foam distribution with coarse, medium and fine grades
Specifications
Dimensions (L x W x H)788 x 590 x 545 mm
Course Debris Extraction 300 Micron
No. Of Foams 8
No. Of Blue Foams 2
No. Of Red Foams 3
No. Of Violet Foams 3
Special Filter Granulate 3.50 Kg
Inlet Connection 25/32/38 mm
Outlet Connection DN 75
Waste Discharge Connection DN 50
Min. Flow Rate 6000 lph
Max. Flow Rate 11000 lph
Max. Pond Size 60.0 m³
Max. Pond Size with Fish Stock 30.0 m³
Max. Pond Size with Koi 15.0 m³
Cable Length 2.1 + 5.0 m
Guarantee + Request2 + 1 = 3 Years
Delivery
Courier Delivery: Next Working Day Service (for in stock items)
Courier Delivery Saturday Delivery Service
Royal Mail - First & Second class: 1-3 Working Day Service

If a product is deemed to be fragile/bulky or heavy, surcharges may be added to your delivery charges at checkout.
An item will be noted as In stock when you select the product and size you require. Available items are usually in stock that day or within 1-2 working days, with the exception of some bulkier or high value items.
All delivery service times apply to stock items ordered before 1pm
Collect in Store
This item is available for collection.
Home Delivery
UK mainland delivery from £30.00
Loyalty Scheme
Earn up to 1275 loyalty points with this product.
People who bought this also bought...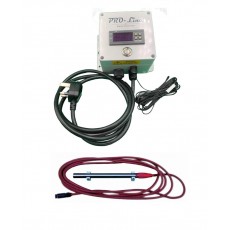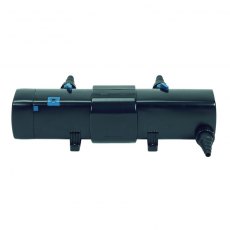 ---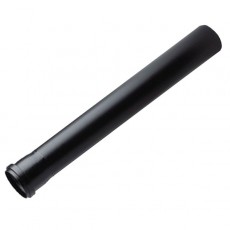 ---