---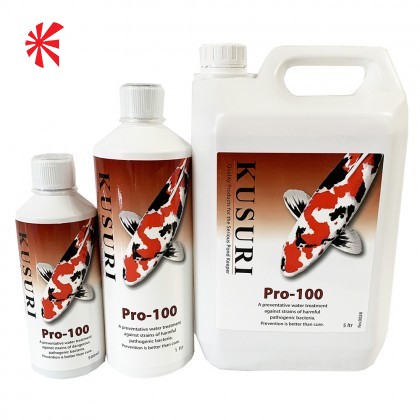 Kusuri Pro-100
Kusuri Pro 100 Pro-100 is an effective water treatment that is intended to prevent pathogenic infection. A number of dangerous pathogenic strains of bacteria, like Aeromonas, Pseudomonas and E.coli, can cause catastrophic fish losses in ponds through infections of wounds and ulcers. Pro-100 is an effective preventative water treatment that does not involve anti-biotics, disinfectants or...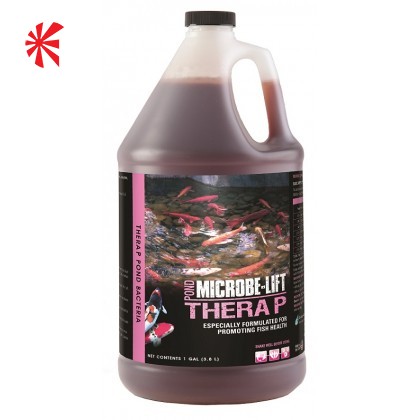 Microbe-Lift Thera-P
Microbe-Lift Thera-P Specially Formulated to Promote Pond Fish Health Provides a natural pond eco-system, resulting in better overall fish health and improved water quality for use with all ornamental, coldwater, temperate, cyprinids, native and wild species It is easier to prevent disease than cure it, and good water quality is a keystone for disease control. Biologically supports the fish's immune...