---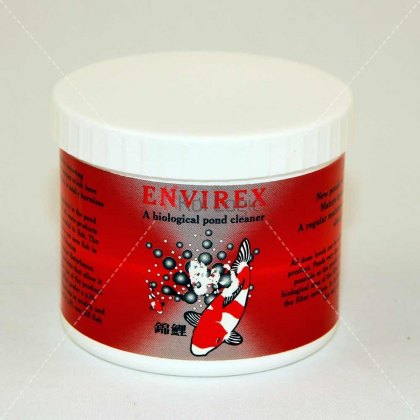 Envirex
Lincs Fish Health - EnvirexA product which is a combination of naturally occuring substances harnessed to benefit all ponds. Works quickly to lower ammonia and nitrite. It can also balance fluctuations in acidity and alkalinity.New pond dose: 80gms per 1000 gallonsMature pond dose: 40gms per 1000 gallons.Maintenance Dose 5gms per 1000 gallons should be added every 3 to 4 days.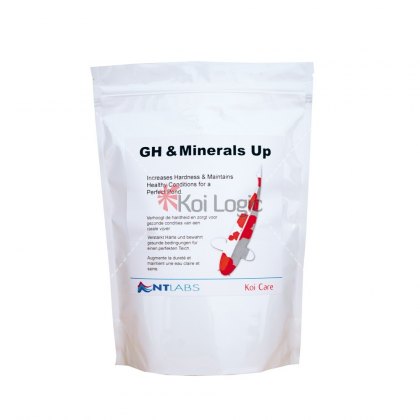 NT Labs - GH & Minerals Up
NT Labs - Koi Care GH & Minerals UpMaintaining a general hardness of water of at least 8 degrees of hardness helps to keep the biological processes working properly thus avoiding stagnation and acidification.The calcium and magnesium forming the general hardness of water are essential for the proper growth of plants and aquatic micro-organisms which consume unicellular algae and help to keep the...
---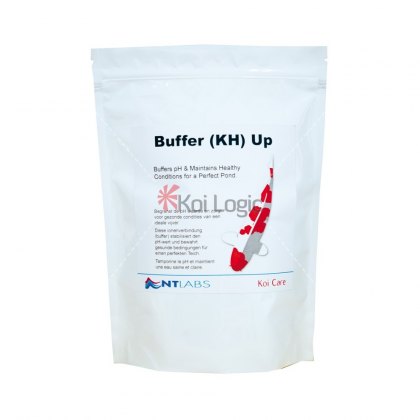 NT Labs - Pond Buffer KH Up
NT Labs - Koi Care Pond Buffer KH UpThe buffer capacity of pond water is the ability of pond water to maintain the pH at the correct level for the survival of your fish. The metabolism of fish in the pond tends to use up KH buffer and if this is not replaced can lead to sudden pH crash causing death of fish, frequently at night.It is advised to test KH regularly with Pondlab Hardness Test Kit and maintain...