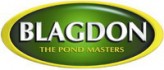 Item: 280
MPN: 3000
UK mainland delivery from £7.50
Earn up to 89.5 loyalty points with this product.
Interpet/Bladgon Pond Balance Blanket Weed Treatment

Interpet/Bladon Pond Balance Treatment battles blanket weed algae - the pond keeper's worst nightmare. With its unsightly green fibrous strands it can choke your whole pond and greatly reduce the ponds oxygen content and conditions for all the life within.

It safely and gradually adjusts the water chemistry of your pond, achieving a balance which effectively clears blanket weed whilst promoting healthy plant growth. The lack of toxic chemicals makes this one of the safest treatments and as the weed is broken down easily, the need for manual removal is reduced.

Key Features:

Suitable for use in all ponds (planted / wildlife / koi)
Clears blanket weed.
Safe for use with all species of pond fish.
Harmless to filters and plants.
Harmless to newts, frogs, toads and other pond wildlife.
Treatment Rates:

Pond Balance for a 2273 Litres / 500 gallon pond - 3 dose course for 500 gallon Pond (small).
Pond Balance for a 4546 Litres / 1000 gallon pond - 3 dose course for 1000 gallon pond (value pack).
Pond Balance for a 13,638 Litres / 3000 gallon pond - 3 dose course for 3000 gallon pond (medium).
Pond Balance for an 84,557 Litres / 18600 gallon pond - 3 dose course for 18600 gallon pond (large).
Treatments should be repeated once every 10 days for the first month and once per month thereafter.
Delivery Options Available
Courier Delivery: Next Working Day Service (for in stock items)
Courier Delivery Saturday Delivery Service
Royal Mail - First & Second class: 1-3 Working Day Service

If a product is deemed to be fragile/bulky or heavy, surcharges may be added to your delivery charges at checkout.
An item will be noted as In stock when you select the product and size you require. Available items are usually in stock that day or within 1-2 working days, with the exception of some bulkier or high value items.
All delivery service times apply to stock items ordered before 1pm