AquaForte Professional Drum Filter
Product Description
AquaForte Professional Drum Filter
Drum filters are not new in the (koi) pond scene but it has taken a while before we had one worthy of the name AquaForte! These drum filters comply the highest standards in use, material quality and safety. A big advantage of these drum filters is the fully open inlet of the drum on the collection chamber side. This enables manual waste removal like twigs, leaves, blanket weed, etc. This collection chamber also comes with a overflow protection pipe that allows water passage to protect the pump from running dry in case the drum does not rotate for any reason.
Another advantage is that the spray nozzles can operate with standard tap water pressure (min. 1,5 bar) so there is no need for a separate pump! The drum filters come with a clear water pump connection in case the available pressure is lower than 1,5 bar. Furthermore, the discharge gutter has an extra water connection to flush out the waste with extra water pressure. The drum filters come with a standard tank connector to install a optional AquaForte submersible UV-C lamp. This UV-C can be fitted directly with this tank connector and puts the lamp very short towards the drum to reduce the growth of bacteria on the drum and it will disinfect the water flowing through the drum filter without pressure loss.
The drum filters come without controller, this has to be ordered separately. Two controller units available. A standard version with a 230V outlet for a backwash pump or solenoid valve and a expanded version with an extra 230V outlet for a (submersible) UV-C unit and a cover switch. The cover switch will de-activate both the drum motor as well as the UV-C unit when the cover is lifted for maximum security.
Mounting height: only 15 cm above water level!
Benefits:
- Drum interior access through collection chamber.
- Low pressure spray nozzles.
- Very compact size.
- Extreme low mounting height, perfect for gravity setup.
- 100% Made in Germany.
- Stainless Steel 316 housing and lid.
- 24V motor.
- Drum has 60 micron stainless steel filter gauze.
- PE cover over spray nozzles prevents water 'splashing'.
- Suited for large pump flow.
- Suited for pump fed and gravity fed (standard) setup.
- Comes with (optional) submersible UV-C connection.
Note: As this is a bulky item, it will incur a £30 delivery charge
Specifications
ATF-350
Size (L x W x H): 60 x 50 x 55cm
Max. Flow: 45m³/h
Inlet: 3 x 110mm
Outlet: 2 x 110mm
ATF-500
Size (L x W x H): 95 x 70 x 75cm
Max. Flow: 75m³/h
Inlet: 4 x 110mm
Outlet: 3 x 110mm
Delivery
Courier Delivery: Next Working Day Service (for in stock items)
Courier Delivery Saturday Delivery Service
Royal Mail - First & Second class: 1-3 Working Day Service

If a product is deemed to be fragile/bulky or heavy, surcharges may be added to your delivery charges at checkout.
An item will be noted as In stock when you select the product and size you require. Available items are usually in stock that day or within 1-2 working days, with the exception of some bulkier or high value items.
All delivery service times apply to stock items ordered before 1pm
Collect in Store
This item is available for collection.
Home Delivery
UK mainland delivery from £30.00
Loyalty Scheme
Earn up to 5100 loyalty points with this product.
You may also like...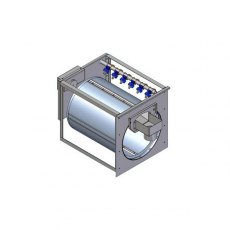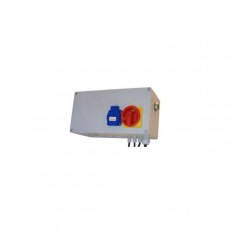 ---
People who bought this also bought...
---
---
---
---
---