---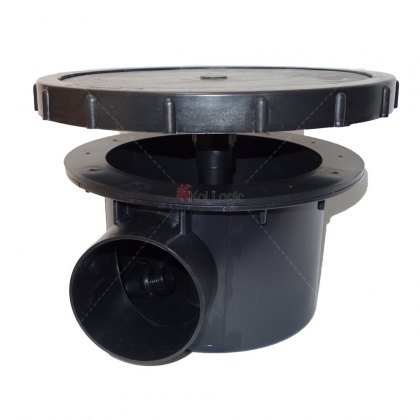 Aerated Bottom Drain 110mm
AquaForte Aerated Bottom Drain with Sump 110mm Bottom drain (heavy duty) with a rubber membrane dome for the aeration of ponds. Diameter of the dome is 38 cm (air membrane Ø34cm). Recommended air flow is ± 20 ltr per metre water depth. NOTE: This drain comes with 90° hosetail for air intake, alternative 1" pressure fittings which can be reduced to ¾" or ½" with a reducer fitting can be bought...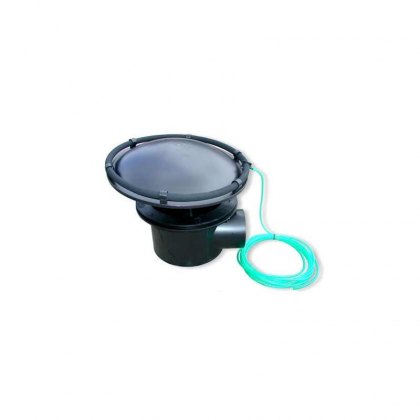 Bottom Drain with Ring Aerator
Bottom Drain 110mm with Ring Aerator Bottom Drain: This 110mm bottom drain suitable for gravity fed filter systems incorporates a removable dome with a large integral surface mounted circular ring air diffuser Supplied complete with 10 metres of air tube.