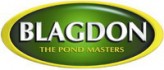 MPN: 61490
UK mainland delivery from £5.50
Earn up to 27 loyalty points with this product.
Electronic Blanket Weed Controller From Blagdon
Simple to install and highly effective, the Blagdon Blanket Weed Controller contains a unique multi-frequency processor which continually disrupts the calcium ions in the water, causing Blanket Weed to weaken and breakdown.
The Blanket Weed Controller from Blagdon is harmless to other aquatic life, can be installed in minutes and works all year round.
Blagdon Blanket Weed Controller Information
* For long lasting effective control of blanket weed.
* Multi frequency processor ensures continued control.
* Very low running costs.
* Flashing active frequency generation lights.
* Easy to install.
* Integrated wall or post mounting bracket with fittings.
It is mains fed, very low cost to run at 1.6 watts and the manufacturers state that it will suit a pond up to 23000 litres (5060 gallons)
Top Tip To Improve The Effeciency Of The Blanket Weed Controller on your Pond Or Koi Pond
The airel wires that send the signal through the water pipe or water hose can be covered in aluminium foil to ensure more of the power from the Blanket Weed Controller is being transfered through the pipe and will help reduce the amount of frequency free to escape to the atmosphere.

Delivery Options Available
Courier Delivery: Next Working Day Service (for in stock items)
Courier Delivery Saturday Delivery Service
Royal Mail - First & Second class: 1-3 Working Day Service

If a product is deemed to be fragile/bulky or heavy, surcharges may be added to your delivery charges at checkout.
An item will be noted as In stock when you select the product and size you require. Available items are usually in stock that day or within 1-2 working days, with the exception of some bulkier or high value items.
All delivery service times apply to stock items ordered before 1pm
Blagdon Electronic Blanket